REDUCE RISKS, INCREASE MARGINS AND MAKE BETTER DECISIONS
Analytics

in your industry !
Need a digital transition in the Oil & Gas industry?
We are here to support you on your project.
25+ Years of Experience. 

190+ Employed in North America, Europe, and Asia.

Shared expertise from Geologist Experts, Engineers, Geophysicists, & IT Specialists.
Quality Analytics for Your Industry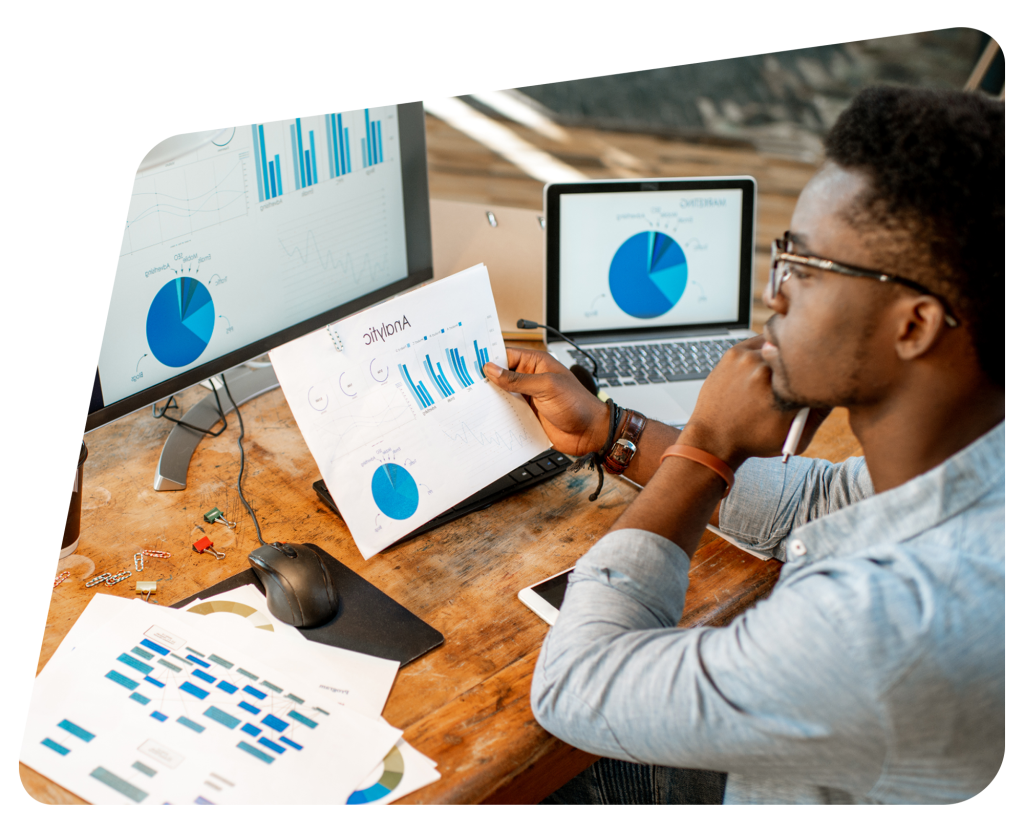 Virtual Data Room (VDR)
Provide secure and automated access to your information and data delivery.
Increase revenue and return on investment 
 National Data Repository (NDR) capabilities with VDR access and data delivery.
Fully compatible with Azure and AWS public clouds
Remastering of Seismic data
Reliable access and delivery seismic data.
Potential increased investment with a faster turnaround time.
Cost-effective solution,  providing data internally for developing investments
Operational Dashboard
A Financial /Operational dashboard are operational analytics tool which is used by finance teams and inventory managers to analyze inventory KPIs.
Order cycle time
Inventory value by product/category
Inventory efficiency ratio
Financial Dashboard
Financial analytics dashboard allows the finance team to monitor and track company overall expense, real time profit and sales analysis.
Real-time market data
Customize your workspace and perform multiple tasks
Monitor global markets
Solutions designed for Geographic data
Providing an easier solution to geographical data
 Analyze, Visualize, Manage, Disseminate and Interpret geographic data.
Use our GIS Solution for Oil Exploration, Pipeline Construction, Environmental Analysis, & more. 
Obtain quality data through remotely sensed images. 
Use our ground based-techniques in order to ensure rich data.
Email : info@sahanalytics.com